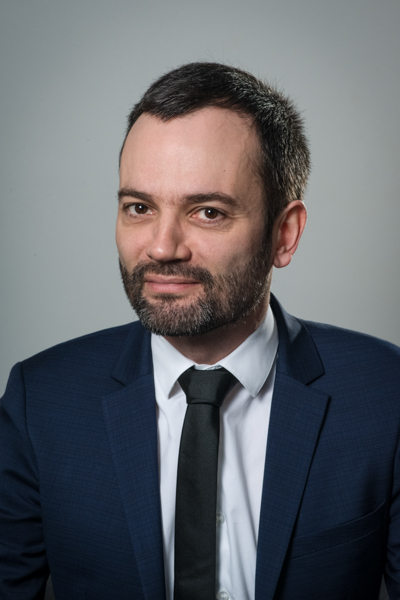 Patrick MAROLLÉ
European patent attorney
Conseil en propriété industrielle (French patent attorney)
Patrick has a university master in biochemistry, as well as a university master in intellectual property. He also obtained the diploma on European patent litigation from the CEIPI.
Patrick started his career in a French company dedicated to animal health. Then, he joined an international group specialized in consumer goods and worked for almost nine years in Great Britain and Germany. Eventually, he took the lead of the Parisian office of a French IP law firm, before joining Bandpay & Greuter in 2018.
By way of example, some technologies on which he regularly works are:
cosmetics;
pharmacy;
water treatment;
agrochemical products;
food industry;
polymers and their applications.
Patrick has considerable experience in patent drafting and prosecution before the European patent office and the foreign offices of the USA, Canada, China, Korea and Japan. Patrick has also specialized in opposition and appeal proceedings before the EPO. He frequently represents clients in the fields of cosmetics, polymers and food industry. He has notably handled dozens of oral proceedings, mostly in English.
Patrick regularly gives lectures, coaches and writes, particularly on the following themes:
opposition and appeal proceedings before the EPO, including oral proceedings practice;
the code of conduct of French patent attorneys; and
the unitary patent and the unified patent Court.
Patrick also contributes to the training of future French and European patent attorneys and takes part in the activities of different professional organisations such as CNCPI and EPLIT.