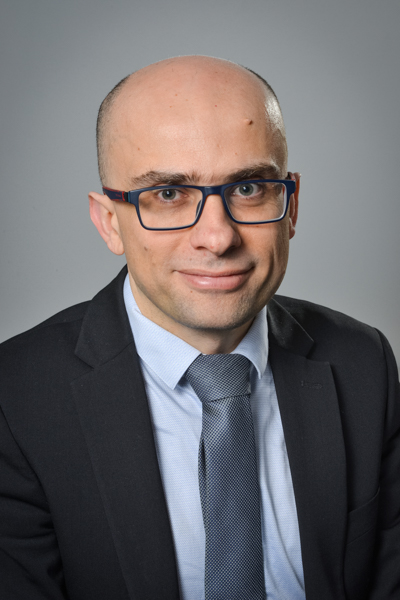 Renaud FULCONIS
Partner
European Patent Attorney
Conseil en propriété industrielle (French patent attorney)
Master of Laws (civil law)
Renaud graduated as an engineer from the prestigious Ecole Polytechnique, with a graduate degree (MSc) in physics. He spent three years in the Curie Institute for his PhD thesis work, at the interface between physics and biology.
Renaud then successively worked in two patent law firms before joining a leading general law practice.
He developed an extensive experience in patent litigation as well as opposition at the European patent office. He has already pleaded more than 150 cases in oral proceedings, both in French and English.
Renaud mainly works in the fields of chemistry, biology, but also mechanical engineering.
Some of his subjects of expertise include:
polymer chemistry;
microfluidics;
petroleum industry;
phytosanitary products;
biochemistry;
separation techniques;
medical devices;
drugs.
In the past couple of years, Renaud had the opportunity to work on particularly complex cases, such as:
multinational medical device litigation;
representing a world leader of the yeast industry in defensive and offensive oppositions;
multiple oppositions for one of the global tobacco majors;
multiple oppositions and litigation in relation with a new generation of refrigerants.
Renaud teaches patent law to college students as well as to candidates preparing for professional patent examinations. He also teaches at the CEIPI. He is also the author of several publications, on patent granting procedures and patent litigation. He is the author of patentmyfrench.com, the only English-speaking blog with comments on case law both from French courts and the Boards of appeal of the European patent office.